Arson Defense
Have You Been Charged With Burning Your Own, Or Someone Elses' Property?
Many times, Michigan Prosecutors do not have solid evidence when they charge someone with arson. Often times, an insurance adjuster trying to save
their company some money, will call the police and say that a claimant has lied in a claim, and that they are suspected of arson.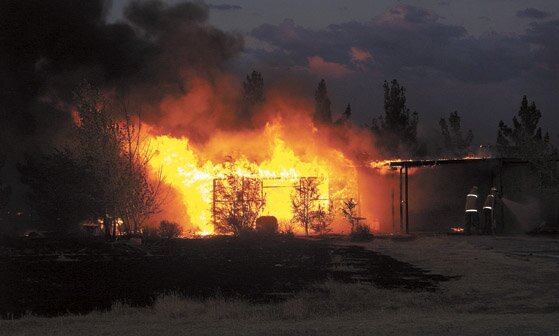 What happens next is most troubling. The police act on the word of the adjuster alone, and next thing you know,
you are charged with arson, and insurance fraud. Now you have to fight two battles: one to get reimbursed for your insured property; and another for your freedom.
Even when insurance is not involved, there is always a rush to action, to point the finger at someone when there is
a fire.
You need the skill and expierience of The Kemp Law Firm on your side to prove your innocence.
Contact Us today for a free consultation and evaluation of your case.