Personal Injury
When you are hurt, you need a fighter in your corner
An accident can happen to anyone at any time, and usually when you least expect it. No one is ever really prepared for the life changing consequences of a serious injury. But it has happened, and there you are hurt, unable to work, and feeling pretty helpless. You've always paid your insurance premiums, but suddenly, your insurance company sends you to a doctor, and they cut off all benefits.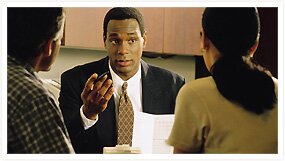 Don't Make The Mistake Made By So Many!
If you are injured by the negligence of someone else you may be entitled to compensation for your injuries! However, you need an experienced personal injury lawyer in your corner ready to fight for your rights. Insurance adjusters in Michigan are actually encouraged to lie to injured people, and low ball the values of their claim with no accountability.
How is insurance involved?
By law, everyone must carry car insurance to drive in Michigan. Many business also carry liability insurance, and most home-owners are required to carry an insurance policy by their mortgage company. It is just good practice to carry insurance. However, insurance companies get rich from premium payments, but refuse to pay out valid claims.
That's where the experienced trial attorneys of The Kemp Law Firm come in. We fight the insurance companies, and their lawyers to get the best possible outcomes for our clients. We aren't afraid to go to trial and win for our clients.
Personal Injury Cases We Handle
When Losing Is Not an Option
At The Kemp Law Firm, P.L.L.C., we handle all injury cases.
get in touch