Drunk Driving, OWI, DUI Defense
A Drunk Driving Arrest Is Not A Drunk Driving Conviction!
Drunk driving is one of the most highly charged crimes in the State of Michigan. However, it is important to remember that an arrest is not a conviction,
and that just because you "failed" the test, you are not auotmatically guilty!
The Kemp Law Firm is highly skilled in the specialized field of drunk driving defense. In Michigan, the "legal limit" for drunk driving
is a blood alcohol content (BAC) of .08.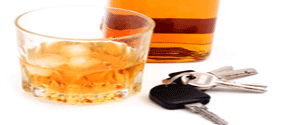 Your BAC is calculated using one of several tests or machines that are designed to show what your BAC is. The problem is that the machines can be wrong, and the tests can be flawed.
Here is a chart showing what your BAC should be, based on several factors.
There are other ways to prove your innocence when charged with OWI/DUI/drunk driving. The officer may not have had a reason to pull you over, or may have violated your rights in another way.
The Kemp Law Firm is highly knowledgeable of the defenses available to a person accused of drunk driving and will fight for you to defend your good name.
There are several factors which you must consider if you are facing a charge for drunk driving.
Contact The Kemp Law Firm today for your free consultation.
We have handled cases in Highland, Milford, Walled Lake, White Lake, Waterford, Clarkston, Hartland, Holly, Rochester, Rochester Hills, Auburn Hills, Troy, Madison Heights, Livonia, Garden City, Oak Park, Traverse City, Novi, West Bloomfield, Detroit, Farmington Hills, Southfield, Howell, Brighton, Port Huron, Mt. Clemens, Romeo, all of Metro Detroit, Oakland County, Wayne County, Livingston County, Macomb County, St. Clair County, Sanilac County, and handle cases for the entire State of Michigan.
Expert Defense
As previously stated, a drunk driving arrest is not a conviction. Everyone is entitled to their due process of law. Many lawyers take the easy route by cashing your check, then pleading you out the first opportunity they get. Here is what you need to know if you ever get pulled over.
Here, we look at every case as though it is going to be tried in front of a jury. That way we are able to see all of the holes in the prosecutor's case. We also look to see if the police have violated any of your guaranteed Constitutional Rights. Then, through aggressive motion practice and hearings, we challenge the Prosecutor's evidence. We have access to some of the best experts in Michgian, and Nationally who can come in and debunk the Prosecutor and Police Officer's evidence.
Drunk Driving Information and Consequences
A "Drunk Driving" Is Not All That Simple
Overzealous Legislators have chosen to make the laws against drunk and impaired driving tougher and tougher. Powerful special interest groups like Mothers Against Drunk Driving (MADD) pay good money to make the laws tougher. Click on the links below to learn more.
"Super Drunk" Driving
Under 21 "Zero Tolerance"
Consequences of Drunk/Impaired Driving
While this list is in no way exhaustive of the effects of a conviction, it does cover many of the common issues affecting people who face drunk driving and other driving related charges.